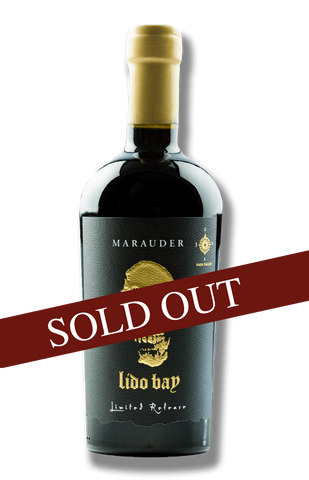 2014 Marauder
Sorry mate, this product is temporarily out of stock.
Set sail for your grandest adventure yet, and plunder the spoils with this luscious blend of complex swirling fruit and spice. Red currant and blackberry will hold you captive while spicy cedar, chocolate and vanilla lace through the layers of fruit. This is what legends are made of.
TECH NOTES: Our fine grapes come from the Napa Valley, California AVA. Hints of black cherry mingle with essence of cocoa powder, as they caress your palate and delight your senses. This wine has a fresh and full mouthfeel, with a velvety smooth finish. Aged for 20 months in 30% new and used French Oak barrels, this wine is unfiltered and unrefined. Decant for 20-30 minutes before drinking for the best results.
VARIETAL COMPOSITION:  52% Cabernet Sauvignon, 25% Merlot, 23% Cabernet Franc
HARVEST BRIX/ALCOHOL: 24 degrees, 14.9%
TOTAL ACIDITY AND PH: .62g/100ml / 3.58