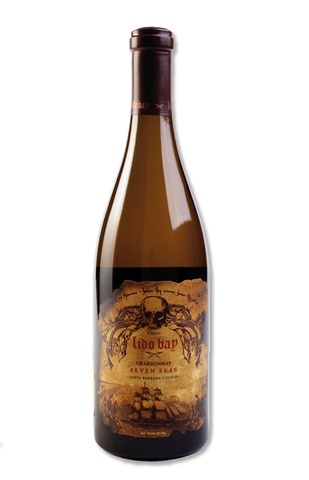 Seven Seas 2017 Chardonnay
Set your sails on the Seven Seas from the comfort of home with our Seven Seas Chardonnay. Visit exotic-island aromas of lime, kiwi and pineapple followed with a touch of toasty oak and honey on the finish. Crisp, rich and toasty.
TECH NOTES: Our grapes come from California's infamous Sonoma County. Twenty percent of the wine was fermented and aged for nine months in new French oak barrels going through malolactic fermentation, with the balance in stainless steel tanks and no ML, yielding a fresh style with full body that appeals to a broad range of palates.
VARIETAL COMPOSITION:  96% Chardonnay, 4% Verdhello
HARVEST BRIX/ALCOHOL:  23.6 degrees, 13.9%
TOTAL ACIDITY AND PH:  .67g/100 ml, 3.48