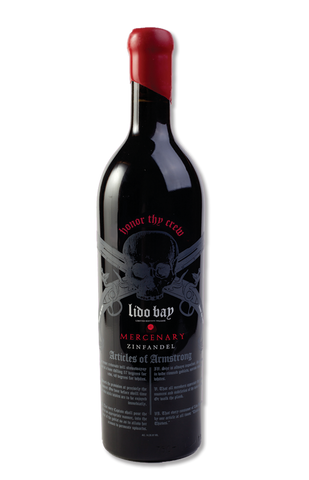 Mercenary 2017 Zinfandel
Give in to full-bodied flavors of dark cherries and spice caressed by dried orange peel and nutmeg that wind into a brambly, down-to-earth finish. Our Mercenary 2017 Zinfandel is perfect for special celebrations with family, friends and swashbucklers...or just because it's Tuesday.
TECH NOTES: Our grapes come from the Sierra Foothills, which has deep mineral soils with a shaley-loam topsoil laced with chalk and limestone. Barrel aged for 18 months in 20% new French oak.
VARIETAL COMPOSITION: 92% Zinfindel, 8% Petite Sirah
HARVEST BRIX/ALCOHOL: 25.9 degrees, 15.7%
TOTAL ACIDITY AND PH: .63g/100 ml, 3.62