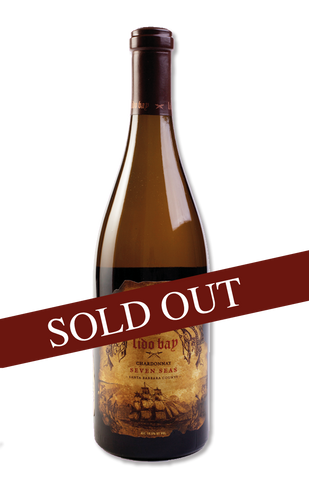 Seven Seas 2010 Chardonnay
Sorry mate, this product is temporarily out of stock.
NEW VINTAGE of our Seven Seas Chardonnay will be forthcoming this summer, so check back soon and sign up for our emails so you get the announcement! 
Set your sails on the Seven Seas from the comfort of home with our Seven Seas 2010 Chardonnay. Visit exotic-island aromas of lime, kiwi and pineapple followed with a touch of toasty oak and honey on the finish. Crisp, rich and toasty.
TECH NOTES: Our grapes come from the famous Lucas and Lewellen Vineyards in the Santa Maria Valley of Santa Barbara County. 20% of the wine was fermented and aged for nine months in new French oak barrels going through Malolactic fermentation, with the balance in stainless steel tanks and no ML, yielding a fresh style with full body that appeals to a broad range of palates. 
VARIETAL COMPOSITION:  100% Chardonnay
HARVEST BRIX/ALCOHOL:  23.6 degrees, 14.5%
TOTAL ACIDITY AND PH:  .67g/100 ml, 3.48