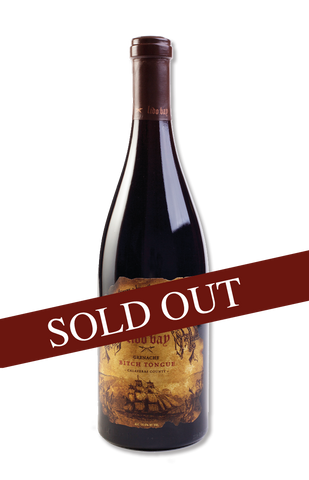 Bitch Tongue 2008 Grenache
Sorry mate, this product is temporarily out of stock.
Like taking a turn on the deck under a star-filled sky, our Bitch Tongue 2008 Grenache is graceful, smooth and decidedly lithe in body, with sinuous flavors of raspberries and cherries and a light spicy finish. Memories are made of this.
TECH NOTES: Our grapes come from Sea Shell Vineyards, nestled on the banks of the Huero Huero Creek just three miles east of Paso Robles, California. The vineyard has a unique microclimate and extraordinary soil composition, combined with warm days and cool nights which contribute to our wine's character. Hand picked and cool fermented. Barrel aged in 20% new French oak.
VARIETAL COMPOSITION:  90% Grenache, 10% Tempranillo
HARVEST BRIX/ALCOHOL:  25.4 degrees, 14.1%
TOTAL ACIDITY AND PH:  .60g/100 ml, 3.69