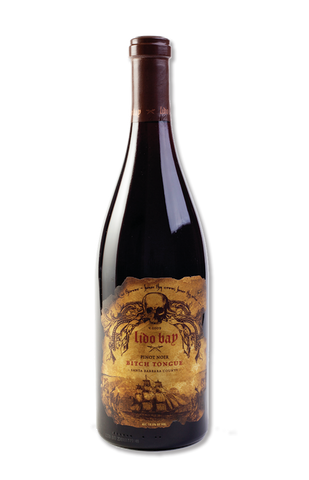 Bitch Tongue 2013 Pinot Noir
Dry and crisp yet silky, our Bitch Tongue 2013 Pinot Noir will make you mutiny for more. Refined and sensual flavors of bing cherries, rose petals and currents are caressed with a subtle clove and sandalwood finish that will transport taste buds into one blissful sip after another.
TECH NOTES: Hailing from the world-famous Napa Valley, our grapes are hand picked and cool fermented, then gently pressed off after 12 days and barrel aged for nine months in 20% new French oak.
VARIETAL COMPOSITION:  81% Pinot Noir, 10% Zinfandel, 4% Petite Sirah, 3% Sangiovese, 2% Cabernet Sauvignon
HARVEST BRIX/ALCOHOL:  24.1 degrees, 13.9%
TOTAL ACIDITY AND PH:  .66g/100 ml, 3.53